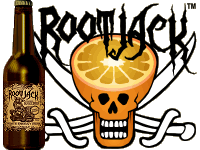 RootJack: Pirate Energy Drink
A premium Root Beer with a touch of orange flavor and vanilla, Guarana to liven your step, and a full faily dose of Vitamin C to keep scurvy in check. RootJack is 100% preservative free.
Available in 12oz. bottles, 4 packs and 24 packs.
Visit the official RootJack website for more information.